Well his iPad arrived, but the Otterbox case to protect it, isn't ready for sale yet.
This is Oatie during our Egg hunt.
Oatie playing with his new playdoh
Well today he managed to pull up his own trousers for the first time, he stood up in open space and pulled them up all by himself... Look...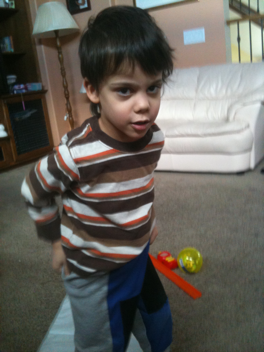 Today we got on 2:10 as me eldest had a choral concert ... It was lovely.